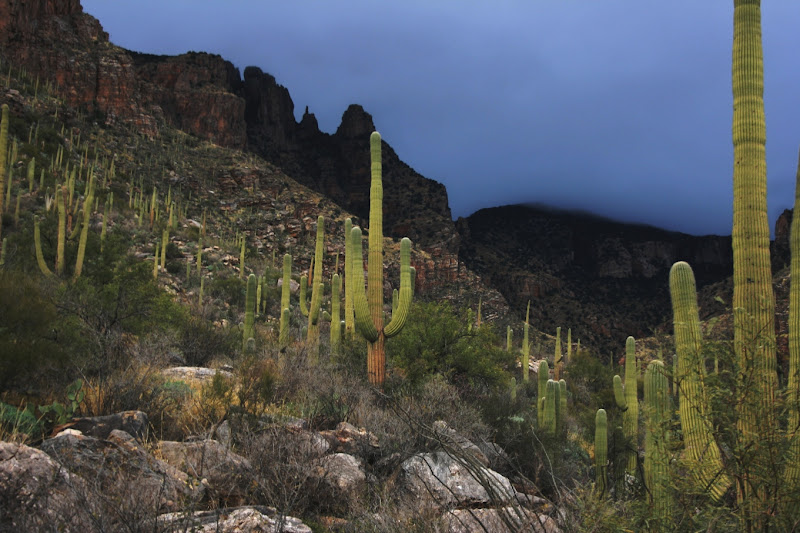 "One remarkable legacy dataset...is the record of plant species in bloom along the Finger Rock trail in the Catalina Mountains north of Tucson, Arizona, collected by Dave Bertelsen. The data represent an enormous effort. Covering a major elevation gradient, a 20-year period, and a comprehensive record of all species in bloom, they contribute invaluable information at a scale very few individuals would ever attempt."
Using this dataset, scientists demonstrated clear patterns in the seasonality of alpha diversity (species richness) of species in bloom across an elevation gradient (
Crimmins et al. 2008
). This diversity was strongly influenced by precipitation at lower elevations and by temperature at upper elevations. In addition, over the course of the study, average summer temperature showed an upward trend, as did the number of species in bloom in summer at the highest elevations."
A discussion of the importance of "citizen scientists"
.